A note about this trip:
While planning our trip to Australia, the last minute we decided to add New Zealand to our itinerary. We flew from San Francisco to Auckland on the overnight flight and had spent the next whole day wondering around Auckland. The day after we continued from Auckland to Sydney. So, that was all time we had, and here are our memories...
A few things about New Zealand
New Zealand has a rich history, reflecting the unique mix of Máori and European culture. Polynesians sailed here in the early 1300s following their ancestor Kupe, who had... named the country Aotearoa − "Land of the long White Cloud". Dutch explorer Abel Tasman arrived in 1642 naming the land "Nieuw Zeeland". European settlement began in 1769 with the arrival of British navigator Captain James Cook. In 1840 the Treaty of Waitangi confirmed New Zealand as a British colony and it became an independent nation in 1947.

▶ Today, of the 4.4 million New Zealanders (informally known as Kiwis), approximately 69% are of European descent, 14.6% are indigenous Máori, 9.2% Asian and 6.9% non-Máori Pacific Islanders.
▶ Geographically, over three-quarters of the population live in the North Island, with one-third of the total population living in Auckland. The other main cities are Wellington, Christchurch and Hamilton.
▶ Rugby football is the most popular spectator sport in New Zealand, with the legendary All Blacks recently winning the Rugby World Cup. Rugby is New Zealand's national sport
▶ Getting to know New Zealand's relaxed and friendly people will be one of the things you love most about your visit.
▶ New Zealanders do not expect tips for normal service, but it is appreciated for excellent service.
▶ New Zealand is famous for its spectacular scenery. Self-drive is a popular option and road network is excellent. Remember, New Zealanders drive on the left-hand-side of the road!
Auckland, based around 2 large harbours, is a major city in the north of New Zealand's North Island. The iconic Sky Tower has views of Viaduct Harbour, which is full of superyachts and lined with bars and cafes.
The city has all the amenities, culture and vibrancy of a big city, while still maintaining a friendly, relaxed small-town feel.
Auckland is classified as a Beta World City because of its importance in finance, commerce, media, entertainment, arts, education and tourism. Auckland's tourist attractions are the Auckland Art Gallery, the Harbour Bridge, the Sky Tower, and many museums, parks, restaurants and theatres.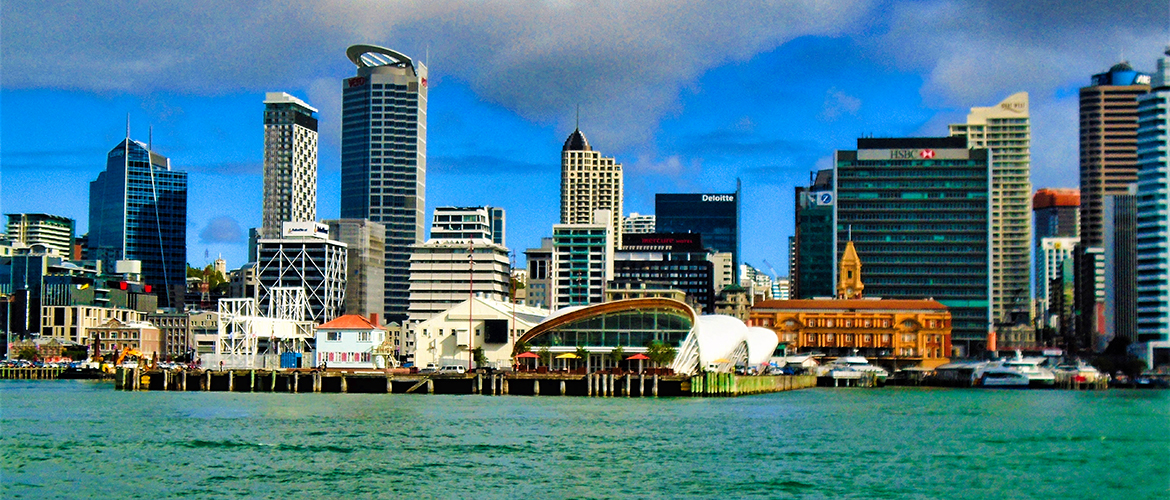 Auckland Harbout Sightseeing Cruise
This relaxing activity allow visitors to explore Waitemata Harbour in just an hour and a half and get to see some of its most iconic attractions. Some of the places include the North Head, the Auckland Harbour Bridge, Rangitoto Island, and more! Live commentary is included as we learned interesting facts and stories about Auckland and its colorful maritime history. Complimentary tea and snacks is provided during this voyage.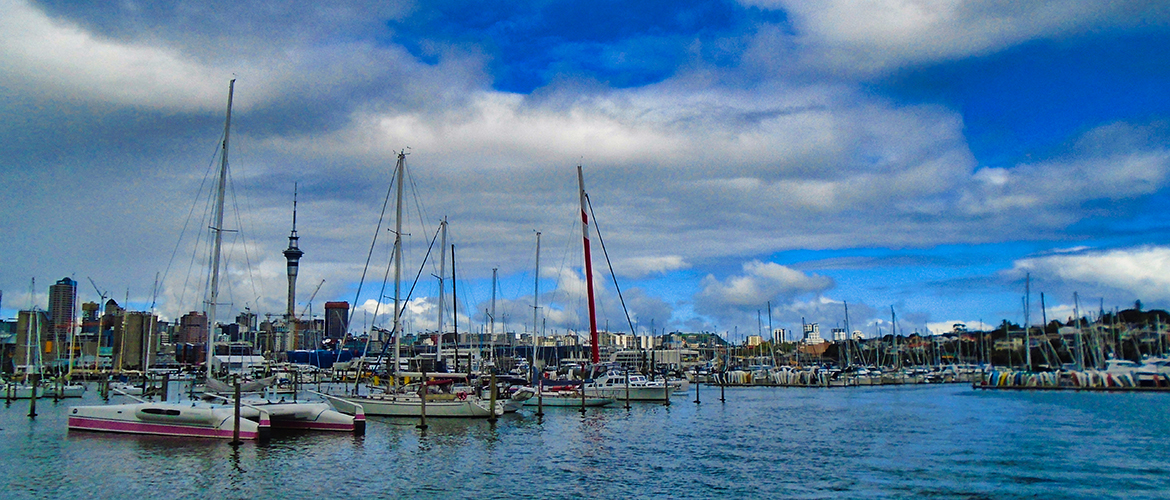 As we had a little time to spare, we decided to take a 12 minutes ferry ride and visit a small town Devonport. That nice seaside town is actually all about the Victorian style. People are allowed to change their inside part of the house, but the outside facade must keep the Victorian style look.
The city's population is around 6,000 and was mamed after the Devonport naval base in England. Devonport also has the earliest purpose-built cinema that's still in existence in the Southern Hemisphere.
Devonport is home to the Royal New Zealand Navy. It is well worth visiting and enjoying the charm of the typical local ambience. Enjoy some of Devonport street images.
That was all from Auckland!