We all enjoy watching Christmas movies with beautiful scenes of snow falling outside behind windows, while sitting inside. Warm waives are looming from a background fireplace with a light reflection on Christmas tree ornaments in a living room. I guess that is what is considered the "white Christmas".
Here, we'll take you to the different "white Christmas" experience. Just imagine instead of snow a white sand beach, and turquoise water with a spectrum of blue and green color lines as a Christmas tree!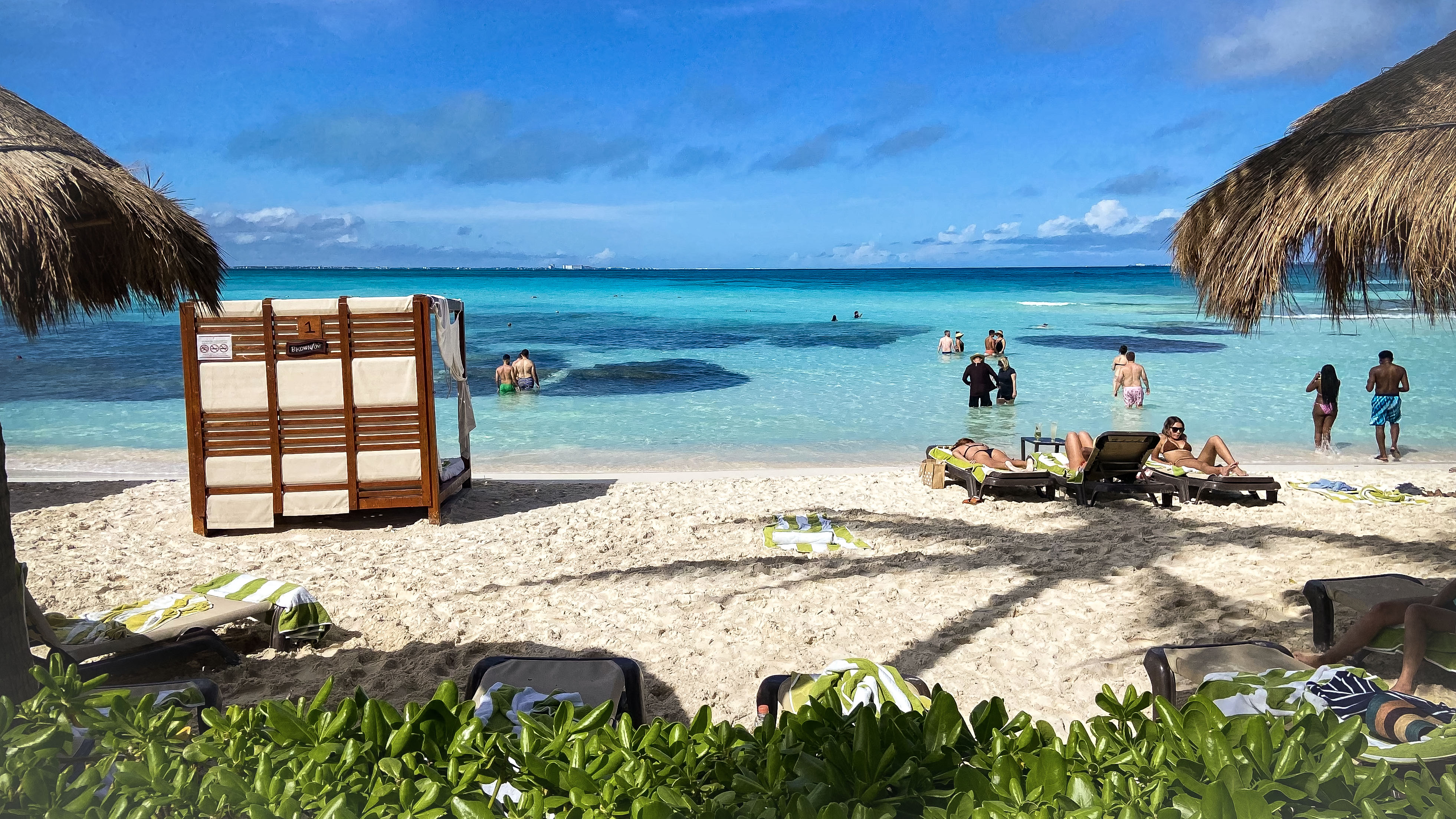 This time the action took place in a stunning all-inclusive resort on the most beautiful strip of Punta Cancun.
Framed by the Caribbean Sea, Hyatt Ziva Cancun is a great escape on Mexico's Yucatan coast with an amazing experience of All Inclusive luxury.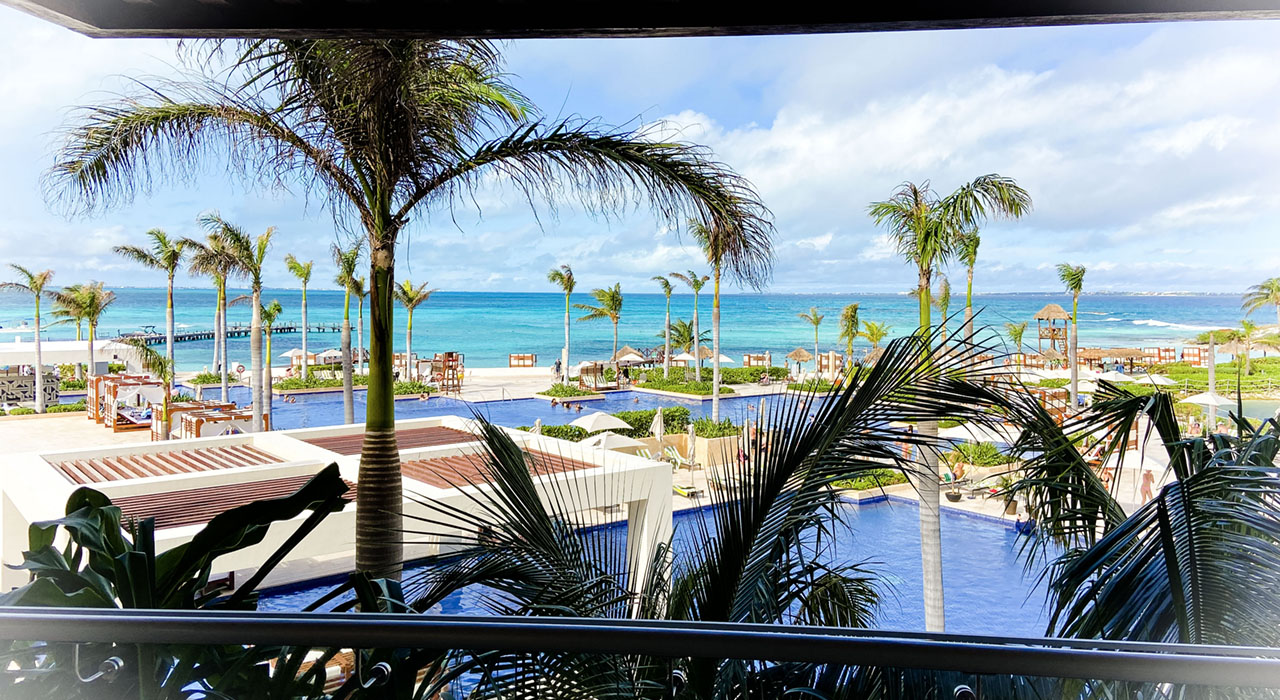 With the safety and wellbeing of all guests and colleages being a top priority, we enjoyed a vibrant culinary scenes at several restaurants, lounges and bars.
Each of them has its own significance and a special memory. The service and stuff working there were very professional and pleasant.
Habaneros
Mouthwatering tacos, fresh seafood ceviches, and zesty aguachiles are served right on the beach, where you can enjoy your meal and sweeping Caribbean views.
The hotel entertainment team, frequently organize romantic dinner nights at the beach, accompanied by bands playing and singing Caribbean music and songs. That night we arrived almost at the end of the party, but it was an amazing experience. Perhaps, you can picture a dinner and dance at the beach in shallow warm Caribbean water....
The most of days we spent laying on the beach and sun tanning in the high 70s, around Habaneros. All activities were happening in that area so it was like a small city center.
During a day, everyone was involved in some of those activities, but at the dinner time, the life was different. Ladies were dressed up and ready to choose restaurants that we generally, picked up spontaneously. All of them were just perfect, so evey night was a different taste of great food.
Enjoy a selection of a few of photos from there.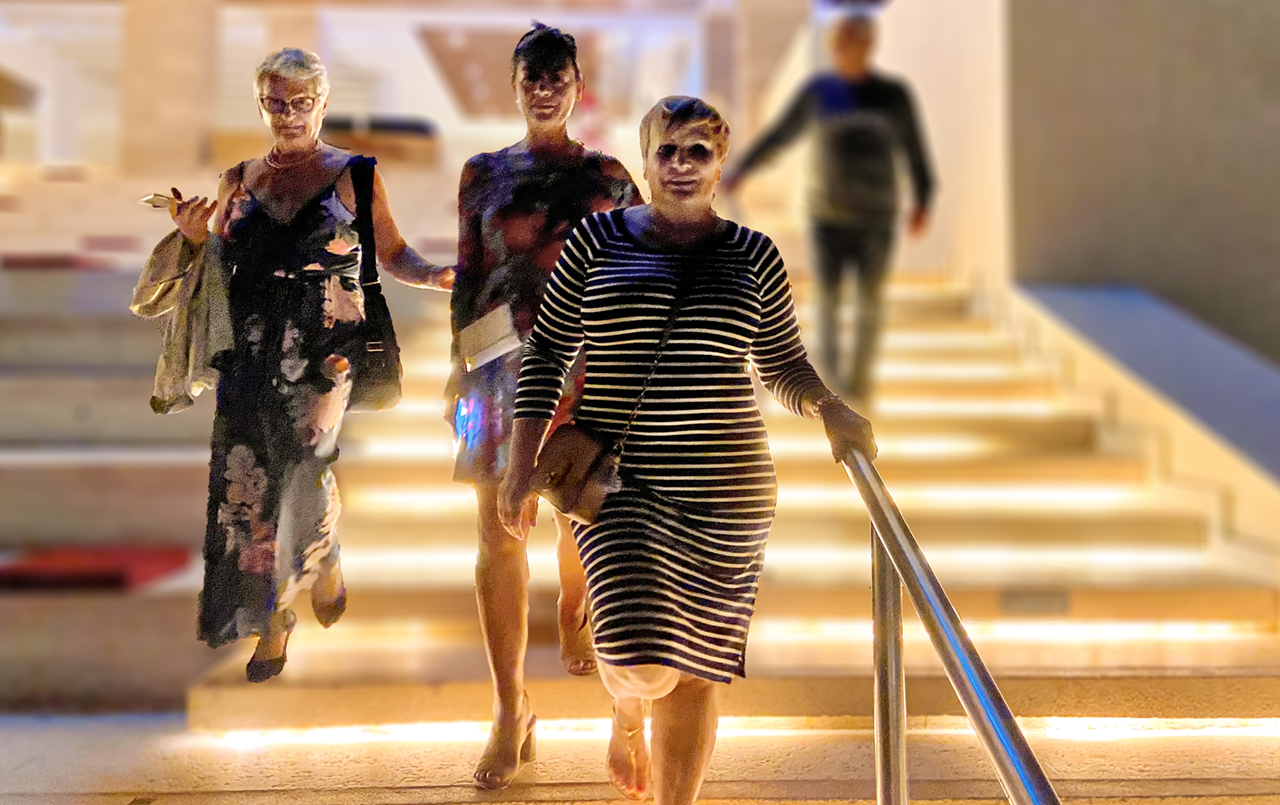 Sophisticated ambiance and elegant French cuisine come together for the ultimate romantic dining experience at La Bastille.
A relaxed grill by day and a classic steakhouse by night, Tradewinds is the signature oceanfront venue that's open for breakfast, lunch and dinner.
Then comes Lorenzo's traditional Italian cuisine, upscale service and an inviting ambiance, where you'll dine on trattoria-style favorites for lunch and elegant ristorante dishes for dinner. I think we liked that one the most.
Here are some images from those restaurants as well as images from the surrounding ambient and stunning night views while walking around.
Cancun Beach Photo Session
Planning a beach photoshoot is very exciting! The toughest part remains what to wear or where are the best photo spots.
When going through some beach photoshoot ideas for the outfit, there's something about the beach that draws folks to a whiter wardrobe. It makes sense seeing white color choice but for those looking for photos with a bit more pop, dressing in bright yellows, teals, or tangerine is cool too. Well, here was our choice: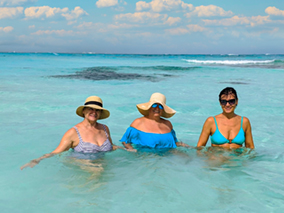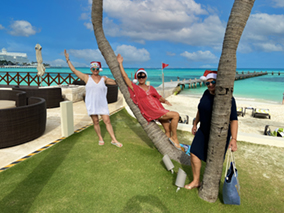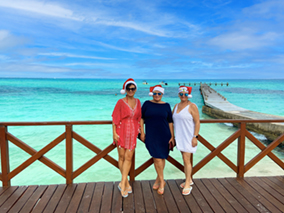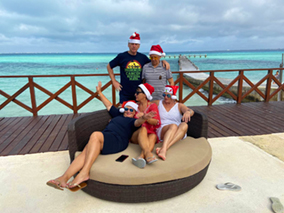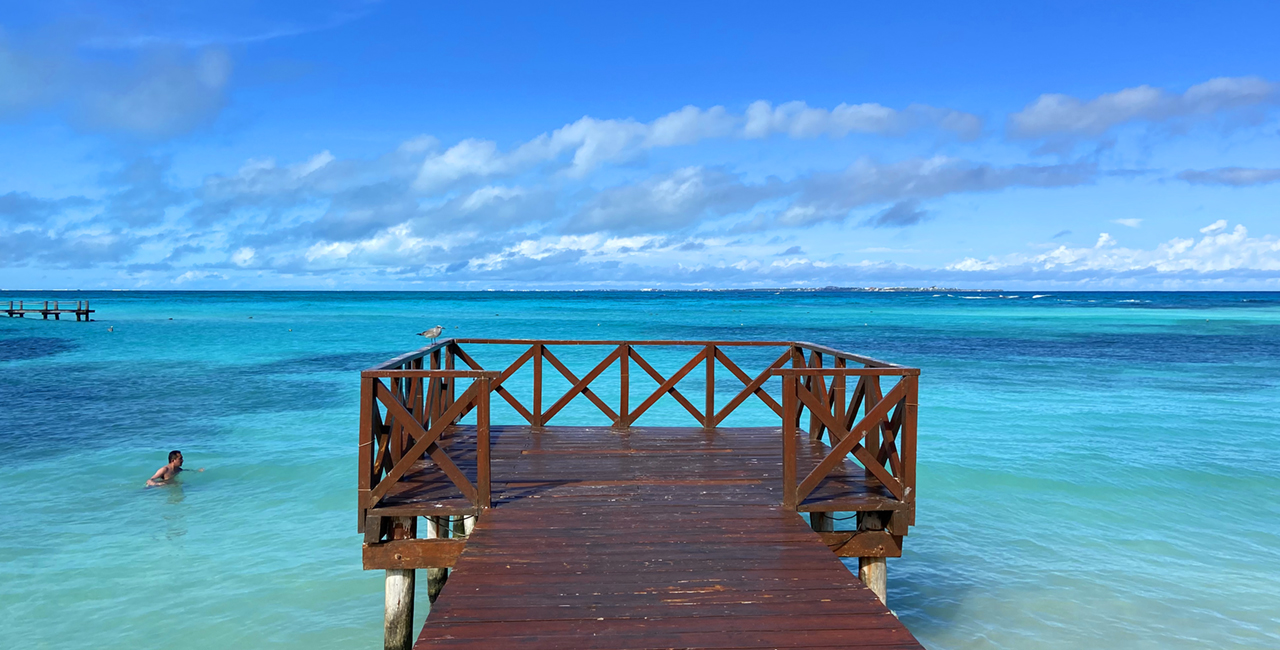 Fun and other activities
Besides enjoying different shows on this property, promenades from one beach to another, kayaking and surfing, we loved a fun and learning experience that you can enjoy by swimming with dolphins.
It is very challenging to make a selection among all photos from our albums and demonstrate our inner satisfaction and joy, but here are some of them.
If you are planning a wedding, Cliff Gazebo offers the ideal scenario. Overlooking the sea and surrounded by palm trees, this venue accommodates up to 65 guests and can also be available for cocktail receptions.
Adios Cancun!
In a name of all of us who went there and still stayed healthy, we want to thank you for watching!