Nevis is the smaller of the 2 islands comprising the nation of Saint Kitts and Nevis in the Caribbean
It's known for sandy beaches, including palm fringed Pinney's Beach and sheltered Oualie Beach. Booby High Shoals is a popular offshore dive site sheltering sea turtles and stingrays.
The island's capital, Charlestown, is filled with Georgian-style buildings and other British colonial relics.
Nevis and the neighbouring island of Saint Kitts constitute one country: the Federation of Saint Kitts and Nevis.
How to get to Nevis from the USA?
St. Kitts and Nevis threw off the British Empire and together became a country in the 1980s. Although not known well, it is pretty easy to get there. One route is to fly to St. Kitts and take a boat to Nevis or fly from Puerto Rico to Nevis directly on small Cape air jumpers.
For us the Puerto Rico option worked better and that is where the fun started. These are really small Cesna planes and that ride can be a quite bumpy, depending on weather.
Luckily, we had to pass through only one bigger cloud during 90 minutes flight, but it was shaky. The airport is small with a short runway, but the pilot was very experienced guy and landed us safely. From there we were transferred to our paradise, the Four Seaisons hotel.
There are great variety of hotels to select from on Nevis. Although this is a small island, there are hotels for everyone's taste. Whether your choice is on the beach or in the hills you will be comfortable and well looked after.
Google search will definitely, provide all information you need, but one we stayed at was the new Four Seasons Resort Nevis. This reimagined and revitalized oasis is rooted in history and heritage of the Caribbean.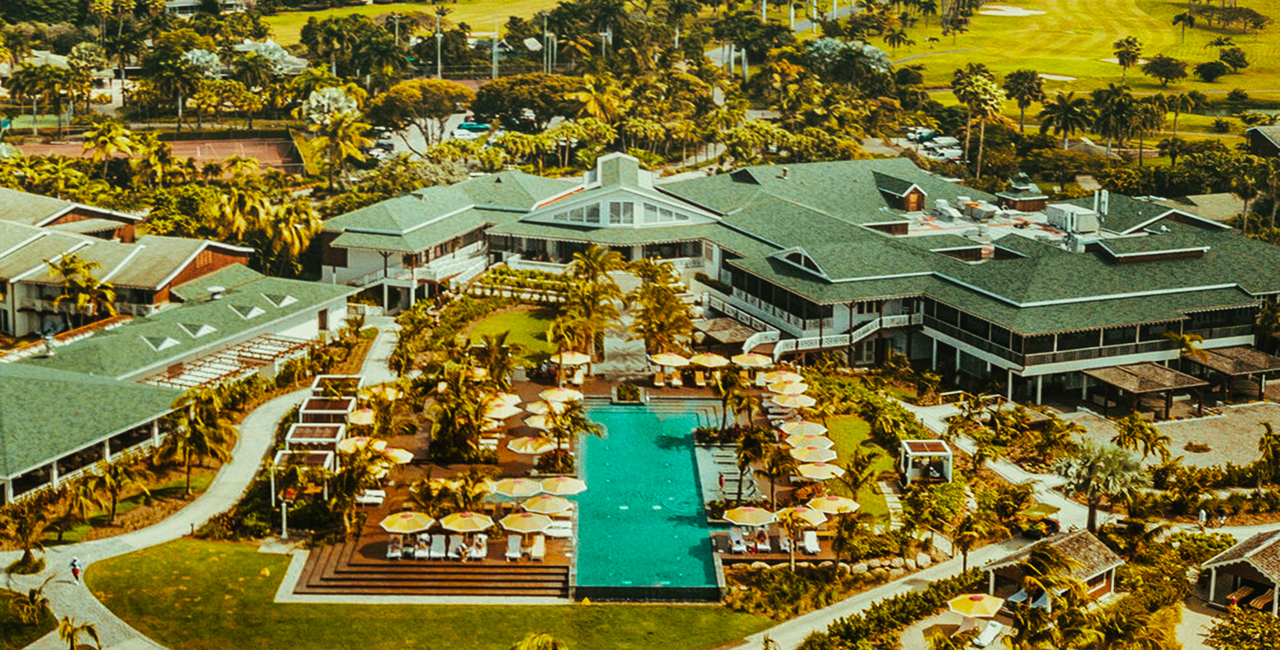 This award winning hotel has 189 luxury guest rooms and suites and more than 50 beautiful villas either with views of the ocean or the 18-hole championship golf course designed by Robert Trent Jones II.
Dining is a delight with seven onsite bars and restaurants to choose from, all offering fabulous menus and a variety of tastes and cuisines. The more adventurous guests can actually dive for their own lobster with the chef by day before enjoying a private beachside fresh catch BBQ by night.
Before the Resort's opening in 1991, Nevis' economy relied heavily on agriculture and fishing, which meant many of the recent high school graduates often left the island to find work
This family resort has enough space to never feel overcrowded. Guests arrive via avenue of palms and then they are welcomed into Great House with the amazing lobby. This small slice of paradise is one of the most unspoiled places you'll ever find, and that's what makes the Four Seasons Resort Nevis so magical.
Just to add the adorable 12,000 sq ft signature Nevisian spa. The spa has several key features, including 11 treatment rooms (6 of which are private Nevisians huts), as well as hot and cold pools to enjoy before or after your treatment. It really feels like a jungle paradise.
While on island vacations, a time spent on beaches should be very important. Although almost all resorts offer a pleasure of enjoying both beaches and pools, our preference is always a beach. Nevis definitely, have no shortage of places to lay you beach towel.
The best thing about Nevis' beaches is that none of them are ever crowded, and Nevisians like to keep it that way.
One of best known beaches is 3 miles long Pinney's beach where the Four Seasons resort is located enjoying the view of Atlantic and Caribbean sea. Right above is the well known Nevis Peak at 3,232 feet high, with clouds permanently present even during a perfect weather. Many explorers thought that its peak was covered with snow. Christopher Columbus called the peak Nuestra Senora de las Nieves or Our Lady of Snows.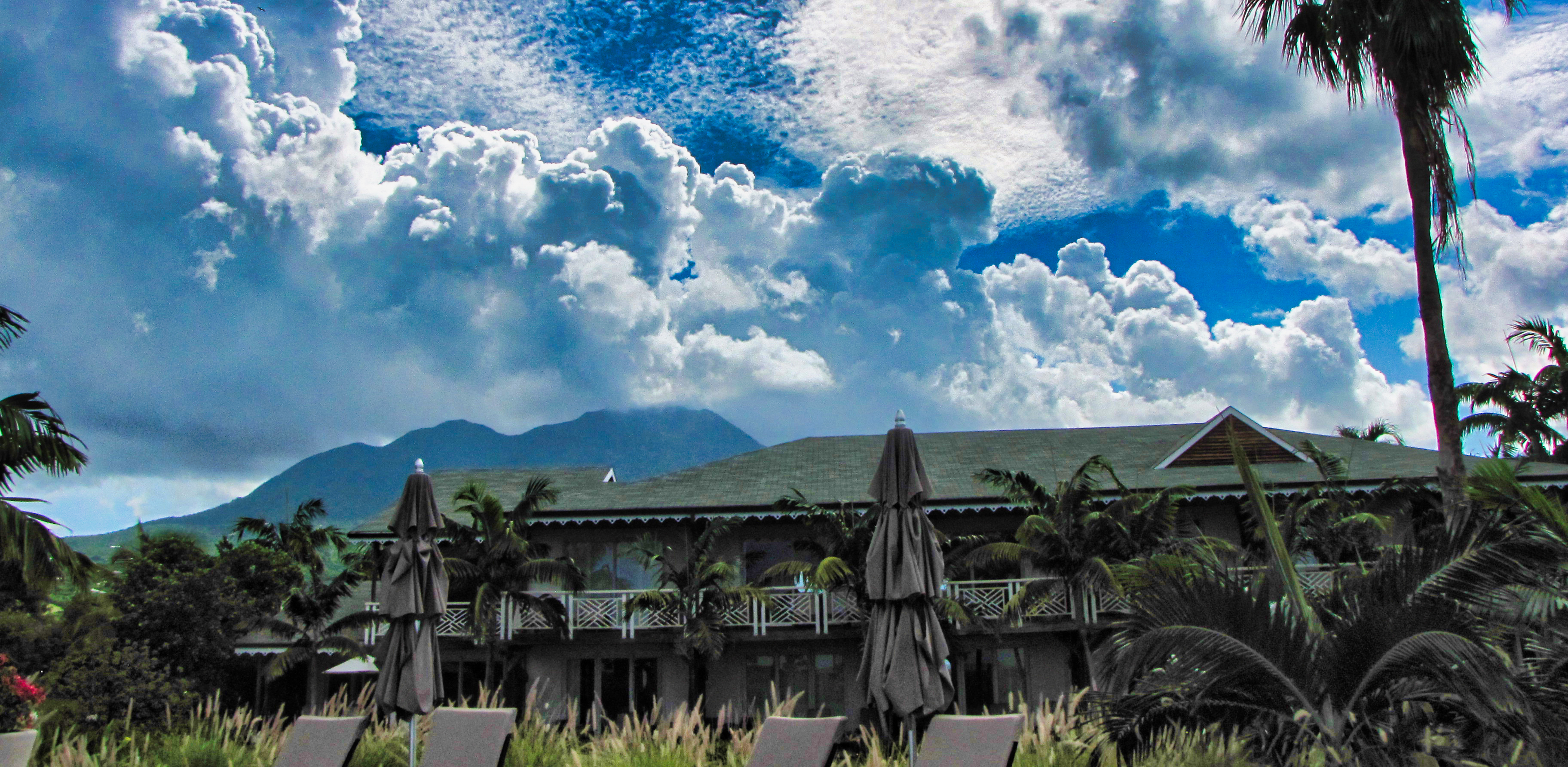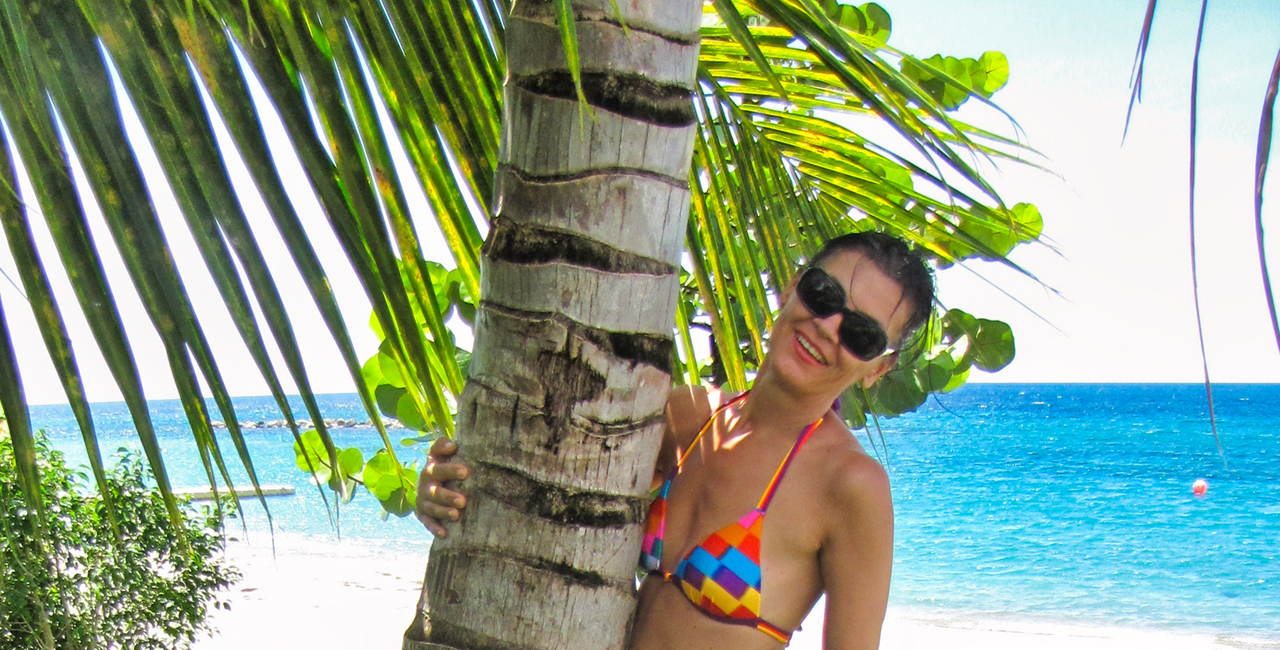 The Nevis written history starts back 1493 when Columbus sailed by Nevis and; however before that Nevis was named Dulcina or Sweet island by the Arawaks and later Oualie "land of beautiful waters" by the Caribs. As the result, Nevis has the oldest structures in the Caribbean, many of which you can stay in today as some of the historical buildings and old sugar plantations have been converted into boutique hotels.
I can also talk about the dinning in Nevis and and local food, fresh, healty and just name it. However, instead of describing our experiences, we would suggest you to simply visit this island and get your own experience. There is a strong sense of community we witnessed here in Nevis, and as locals say: You are only a stranger here once.
Here we come to the end of our Nevis story and let' close it with a few of beautiful sunset images. Thank you for watching!